The convenience of a paint trolley is to have your paints, mediums and solvents close at hand, or pushed away while handling large work on your studio easel.
Before building this trolley, my palette was the common hand type. I was used to mixing paint within a square foot area. Then one day I found, in a second hand shop, a white large microwave dish (15" dia) - a ready made palette. All it needed was a movable table to put it on. That is when a black bedside table with drawers caught my eye. I came home with two items that started my Do-It-Yourself (DIY) paint trolley project.
I hope these images will give some ideas about creating your own paint trolley.
1. Basic side view drawing.
2. wooden base for attaching caster wheels.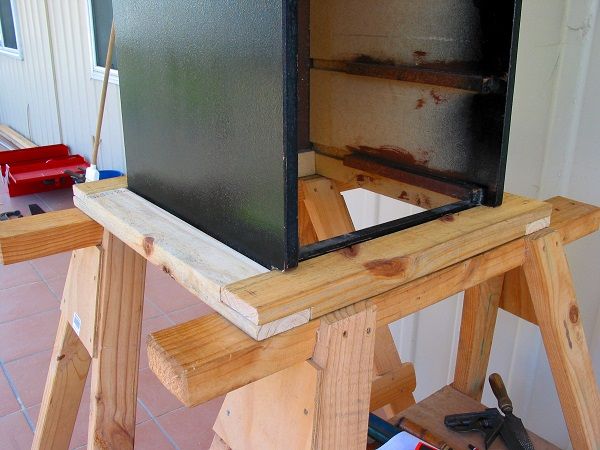 3. Paint and palette tray with details for mahl stick storage.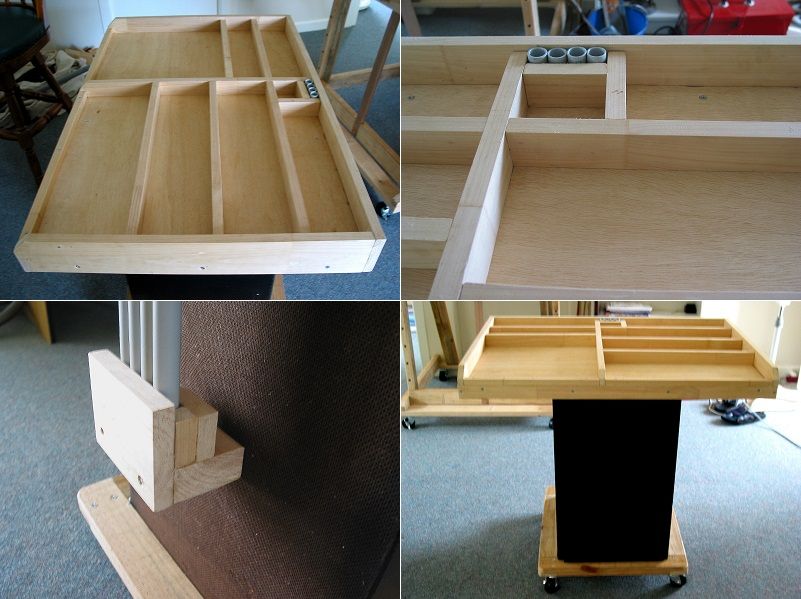 See link for my favourite mahl stick construction:
viewtopic.php?f=44&t=9707
4. Completed trolley (notice extra paint tray). The woodwork received a few coats of shellac (varnish). The small tray in front is for "tubes in current use".