Hello. It's been several months since my last visit to ASC.
I have decided to have another go at starting a painting and hopefully finishing it this time.
The problem with starting a painting, then let a huge gap develop between painting sessions, is that the original motivation has changed. It can get too hard to restart again.
I am hoping to start this one and stick with it until it gets finished. I am determined to not let too many days go by between work sessions.
The art piece:
In Australia, there is an annual art award based on a Christian theme. This year's theme is The Resurrection.
I was instantly intrigued by the theme, because nobody (as far as I know) has actually painted the act of the resurrection (restoration of life).
So my chosen composition is a snapshot scene halfway through the resurrection of Jesus's body.
So far I have done the preliminary sketches, and yesterday I finished the framework.
The framework has a 3D element to it, and it has taken me several weeks to plan and construct.
Over the next few days I'll be preparing its surface for painting.
In the meantime, this is
what I have done so far:
After much contemplation, and many sketches, I have decided upon this composition.
Light comes from the hand of God, restoring life into the body of Christ.
At the very front edge of the light is a wavefront representing the resetting/restoring the default body of Christ (before the Passion and Crucifixion).
The light-dark tones will be something of this nature.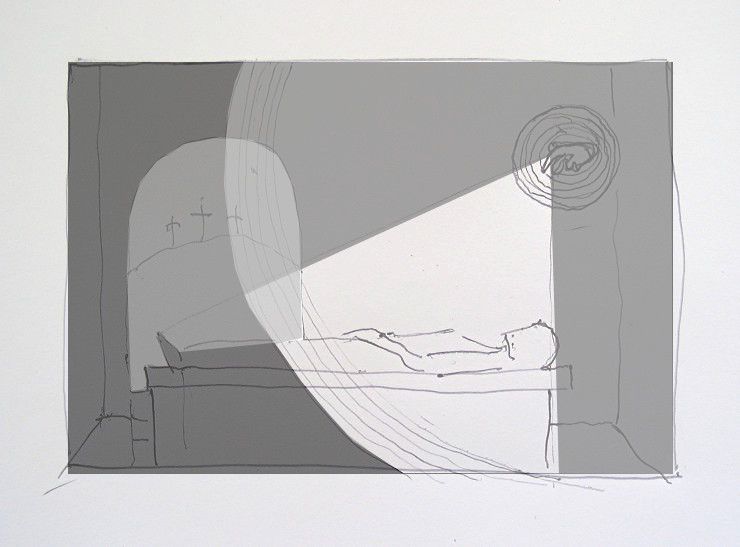 more to follow shortly...