Yesterday I felt like making some pen and ink works, and I was leaning toward something with a modern art design feel. Something that doesn't necessarily have any real purpose or meaning but looks very interesting and is enjoyable to create. I think I achieved my goal, and if nothing else I at least enjoyed creating it, and in the grand scheme that's all that matters, right?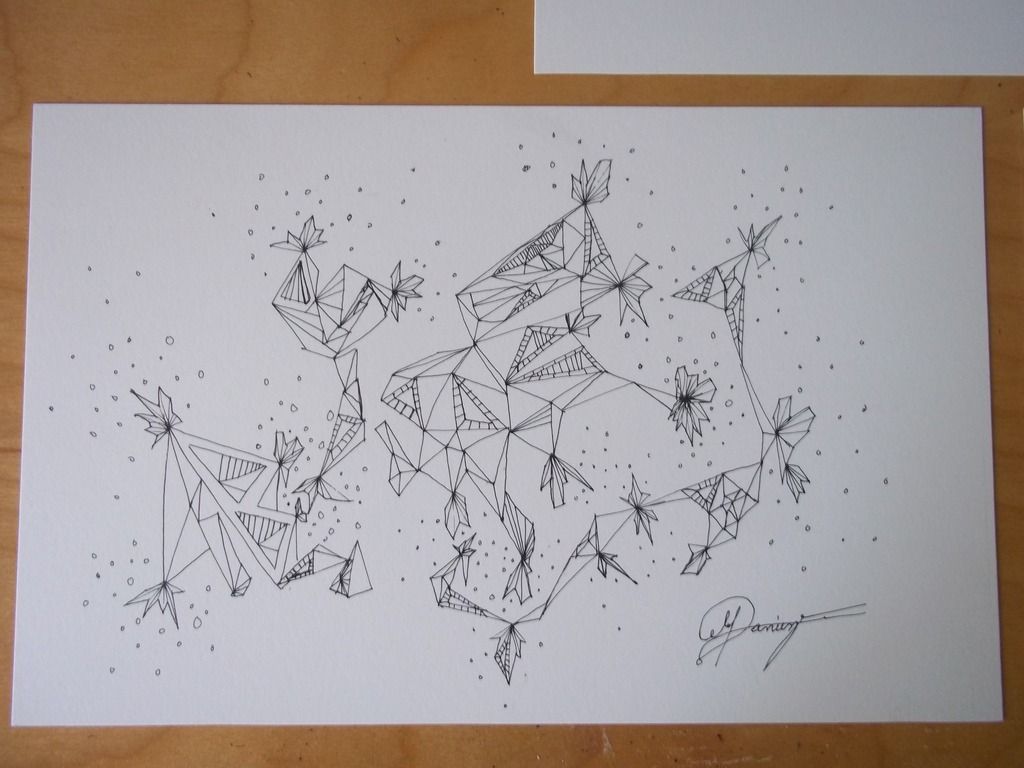 The second piece I started working on was originally going to be a semi silhouetted bird, but it's funny how the original idea doesn't generally turn out to be or look like the finished art piece. And I'm glad it didn't. It became and intricate animal design, somewhat like a peacock, and that surely was the inspiration. But since this is art I can take artist liberties (some may refer to these as licenses) and use my creativity to create something that may not be exactly true or exact in nature as compared to the original. That got a little wordy…. Anyway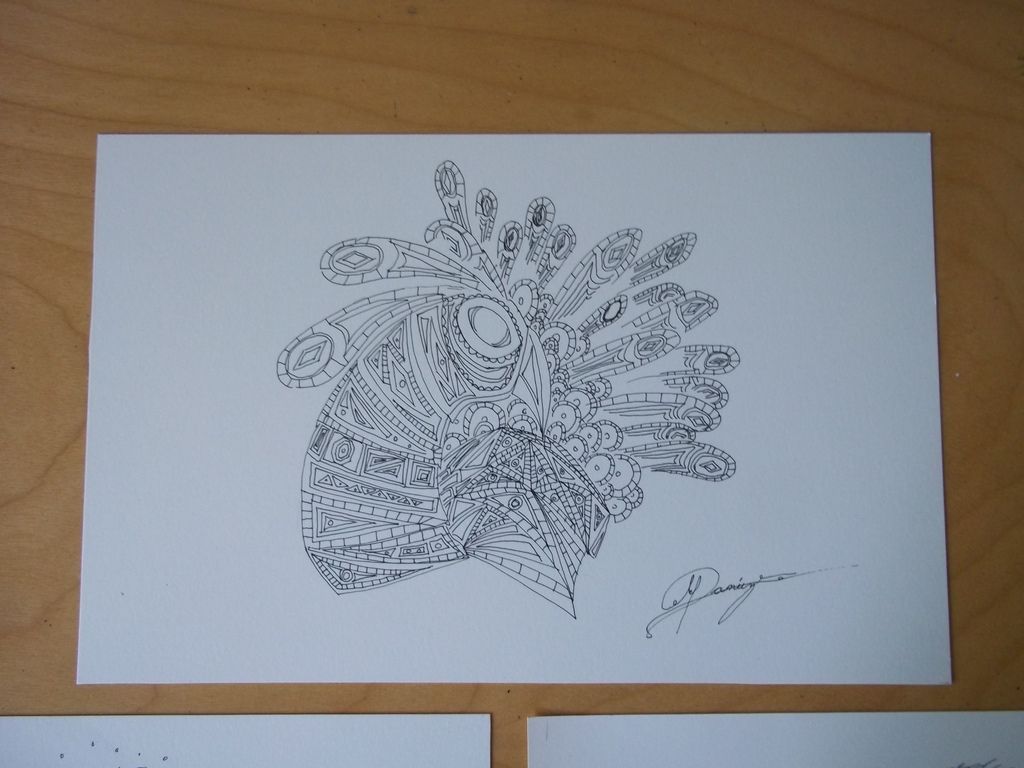 Finally, I was going to do a silhouetted bird when I started drawing my last piece, but as soon as I started drawing the shape of the body, I decided to turn it into an eye. How strange, but I really liked how it turned out.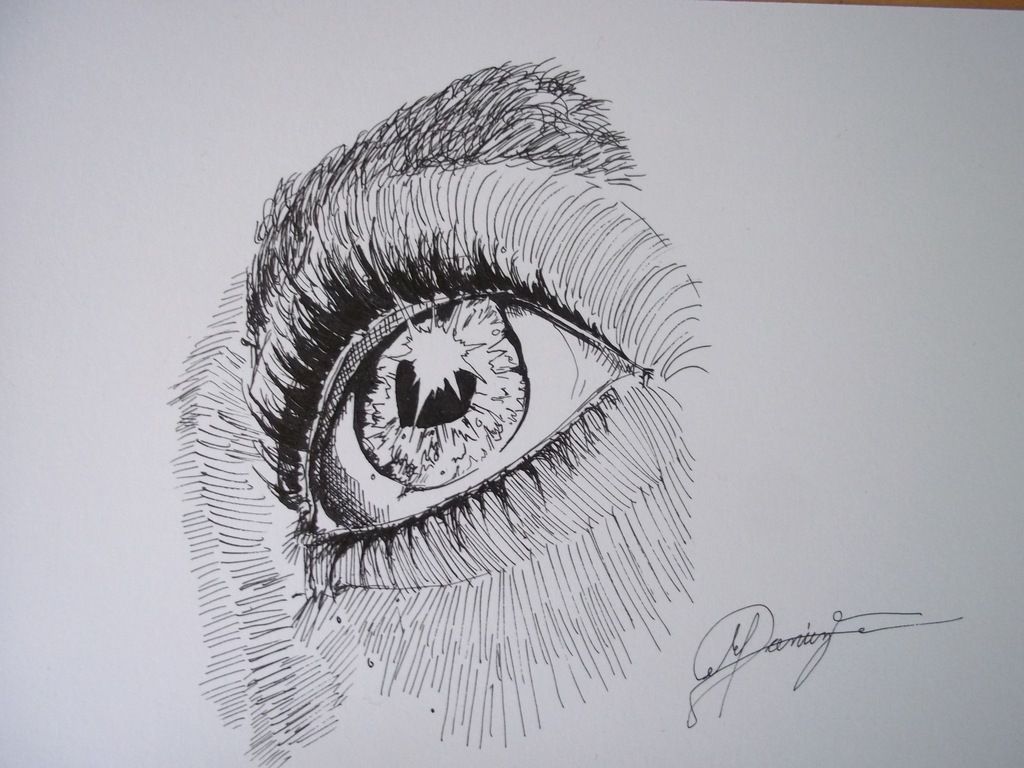 I had seen a picture of a charcoal earlier in the day at a similar angle and I really liked it, so with that influence I created my own in ink!
And here they are, all three together!
The eye is for sale on Etsy! If you're interested here is the link!
https://www.etsy.com/listing/240491723/ ... e_active_1