Thank you
Carl
and
Pooch
for your support.
To continue, my last catch-up post.
Before installing the towers, I had to build the road, footpath and traffic lights first.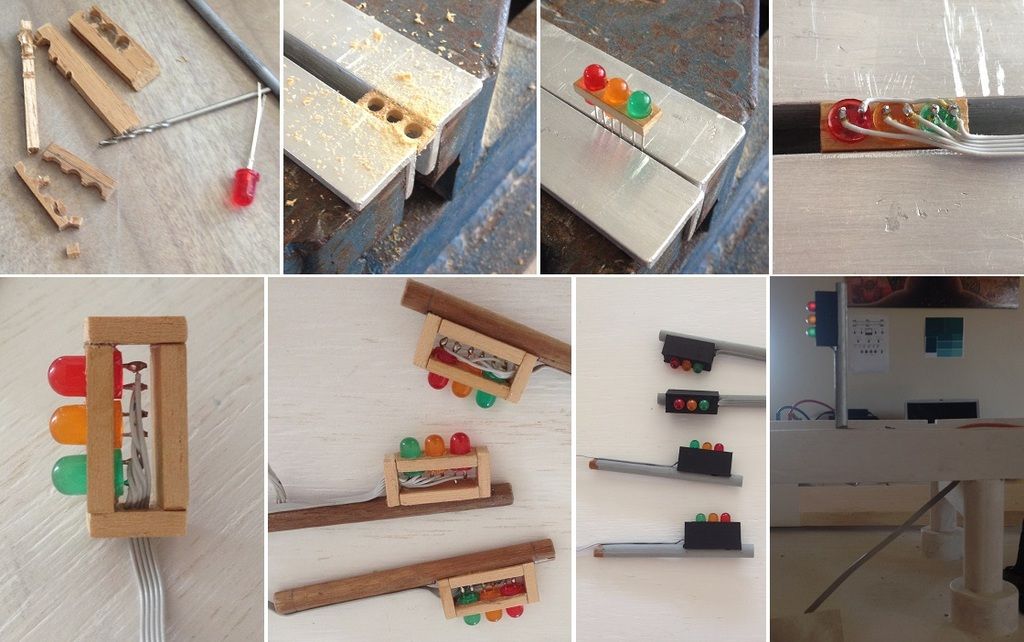 The towers are secured, through the road, to the girders.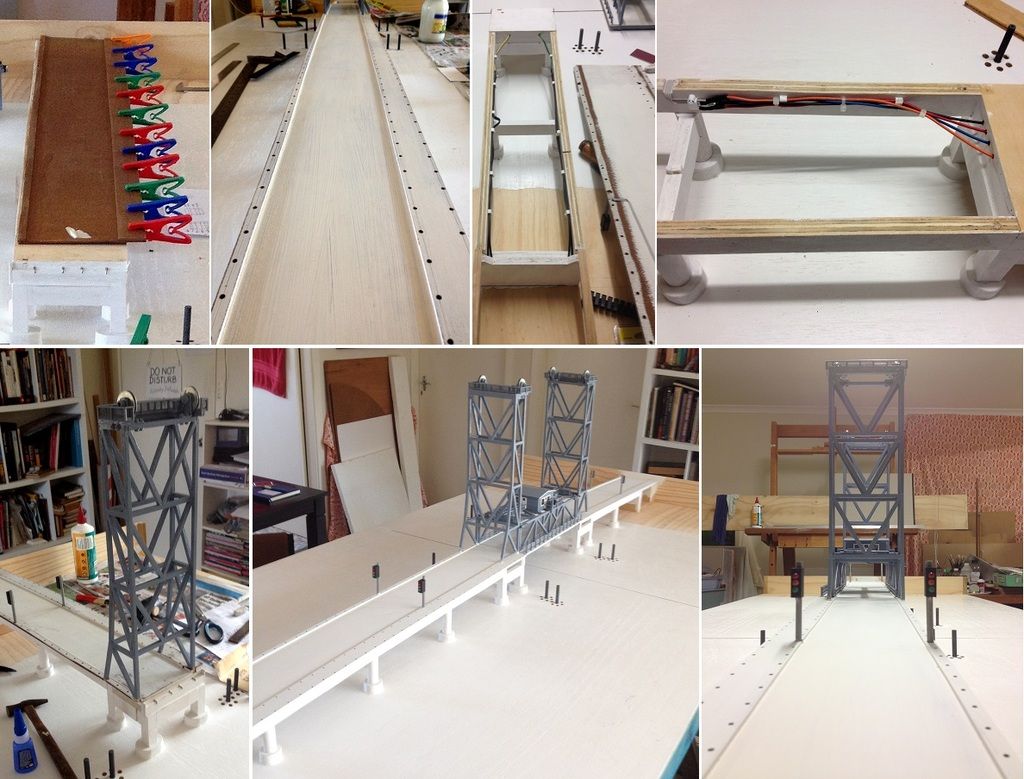 Then added road and footpath railings. The gap you see near the traffic lights is for swing gates for closing the road off when the traffic lights turn red.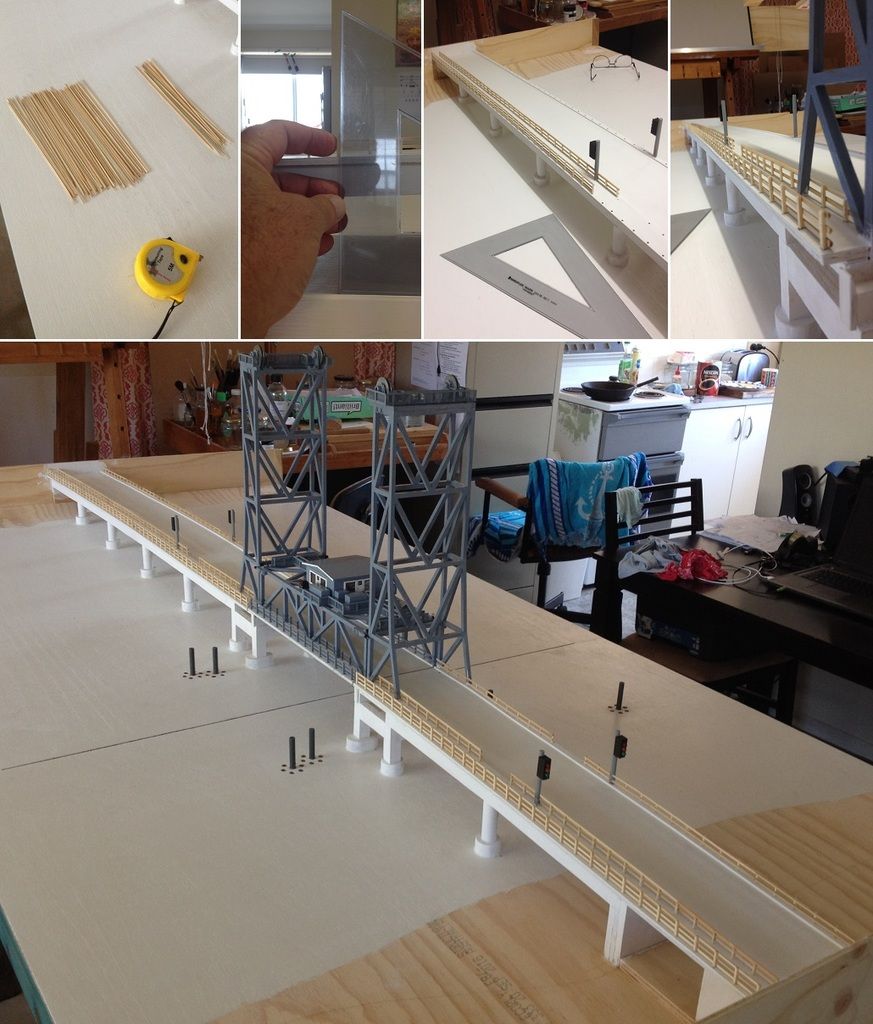 Then I worked on routing all the wires, under the table, to bridge centre where the control box will be installed.
Painted the railings.
Painted the rest of the bridge a cement grey colour.
I prefer to show the bridge in a pristine state for aesthetic reasons.
Many modelers prefer to show signs of weathering for a more realistic look. For artistic reasons, I prefer a more clean, unpolluted, ideal look.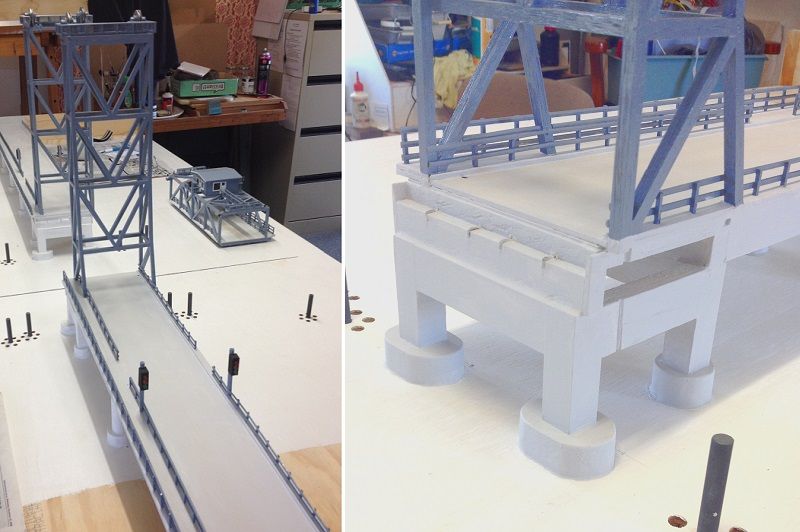 Then I needed to paint he road, which is concrete (cement + gravel).
I used the same bridge grey for the gravel. At first I splattered the paint and it got overworked in places as I was trying to target the underworked areas.
At first I thought of redoing it, but intuition told me to use it to my advantage. So I dry brushed the dark with the lighter colour and visa versa. Then repeated with a fine brush.
Painting the road within the bridge span was difficult and tricky.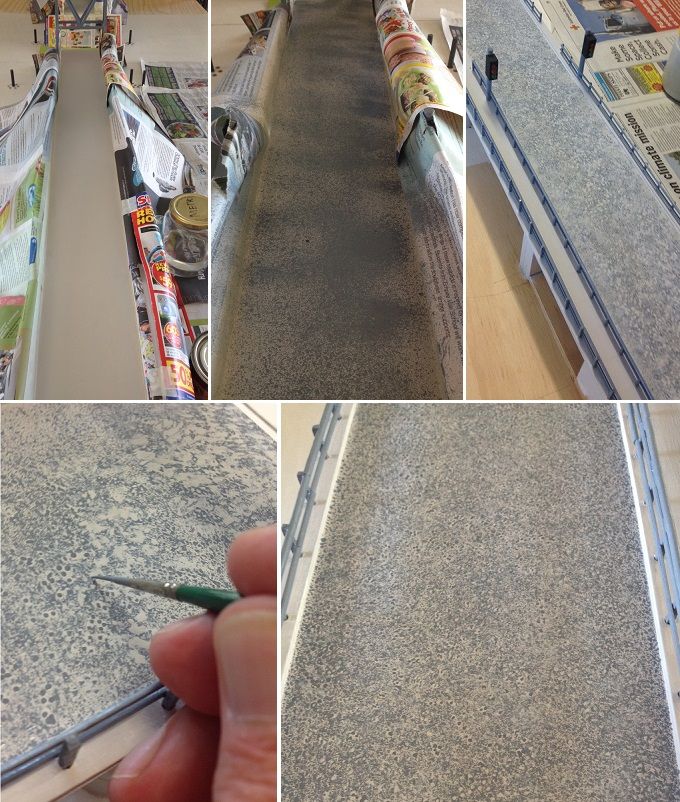 Then painted the white fog and double-centered lines, and added some road reflectors.
I could not resist playing with the model cars.
I will arrange the cars on the bridge near the completion of the diorama. This will help with the final balance.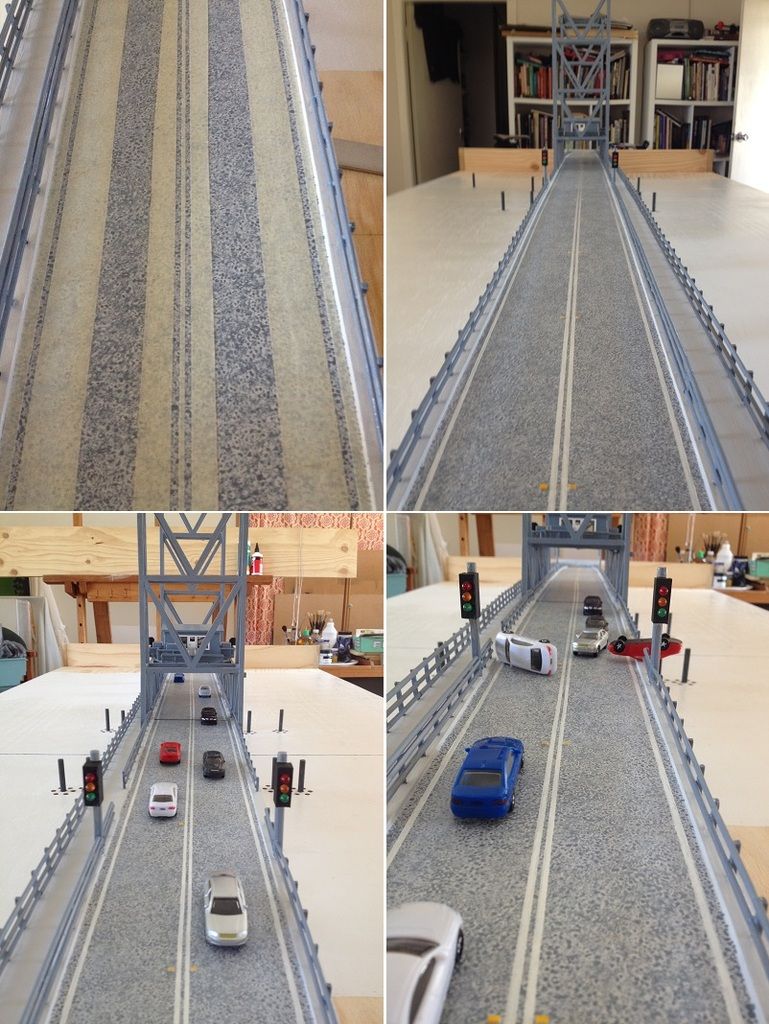 This is where I am at the moment.
Will post updates as each stage gets completed.
Thanks for following.