Theme: Still Life
This was drawn with colored pencils.
Theme: 3 in 1 image
Description: You make three separate atc's so when they are placed together they make one single image. This piece here is a collage set.
Theme: seasons
Theme: The Holidays
Here's a few of my earlier ATC (Artist Trading Cards)creations. Feel free to let me know what you think.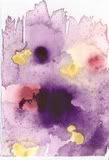 Pansy
Pansy ll
In The Beginning
Title: none
Title: none
Cardinal
The cardinal was made with colored pencils.